Ressler Propane makes becoming a customer easy. A simple phone call will get you started with propane service and a delivery schedule tailored to your specific needs so you never have to worry about your propane supply. Here's how Ressler Propane service at your home, farm, or business would look and feel.
Propane Delivery
Schedule regular delivery or let our computer software schedule automatic deliveries based on the outside temperature and your past usage. Deliveries can also be scheduled by using our online form.
Propane Tank Leasing
We offer many tank sizes based on your home or business needs and offer above or in-ground installation. Learn More
Gas Fireplace Installation & Services
Ressler Propane sells and installs several brands of high-efficiency gas fireplaces, gas inserts, gas heaters, gas logs, and gas heating stoves. Learn More
Service Area
Ressler Propane services Lancaster, York, and Lebanon counties with parts of Dauphin and Berks counties: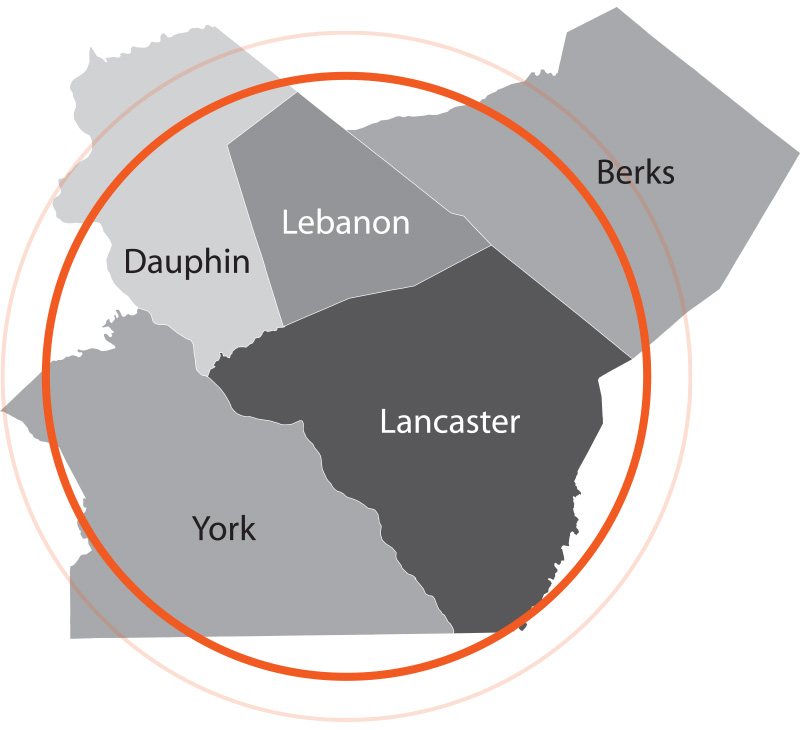 Contact Us Today
For more information on our services, or to sign up to become a Ressler Propane customer, complete our online form or call 800-745-8092. We look forward to working with you!